5 Spring Home Decor Trends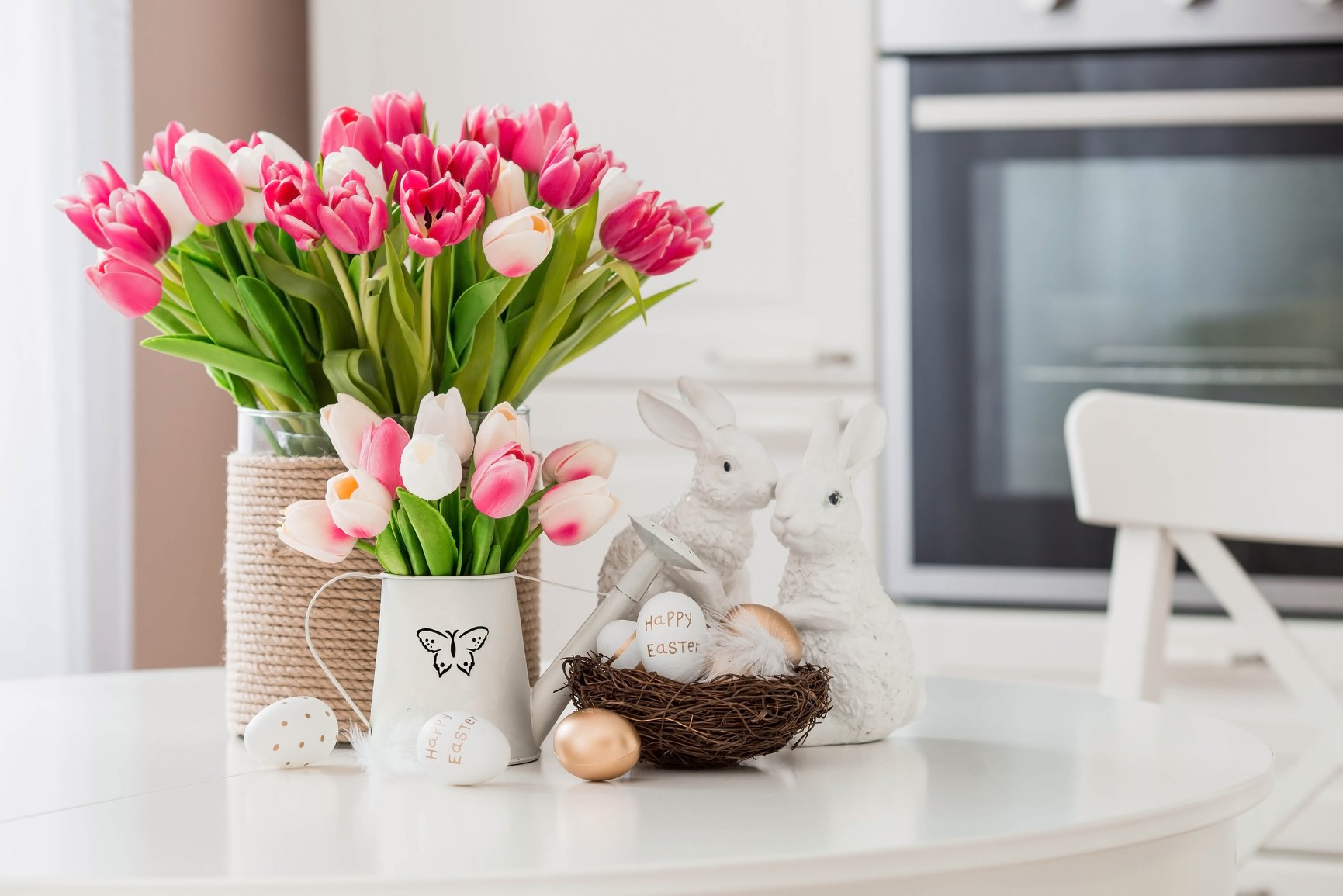 Spring has sprung and the urge to redecorate our homes to make it feel like a new beginning is strong among all of us!
Here are a few spring home decor trends you can easily hop onto, without breaking the bank or taking on a major renovation project.
Texture
Believe it or not, sleek white marble for literally everything in our home is slowly making its way out of style. If you want to give your living room a trendy makeover, add some texture!
An inexpensive and easy way to do this is with pillows, throws, and rugs. Simply head over to Home Goods and you have tons of options to choose from.
Earth tones
If you're looking for another trend to participate in, earth tones are all the rave these days. Not only is it fun to get in on a trend, but this trend is going to relax you. Given that the earth tones are associated with nature, you'll quickly see that turning towards these tones will help create a relaxing atmosphere in your home.
You can incorporate earth tones through wall art, paintings, wall paint colors, and any textiles (such as throws, pillows, and rugs).
Greenery
Can't wait for the flowers to bloom and for the grass to turn green? Neither can we! Thankfully, a huge trend this year is indoor plants!
Add some greenery into your home with indoor plants that are easy to maintain and keep healthy.

Landscape Art
This season, it's all about nature! If you have any pieces of art on your walls, swapping them every once in a while (and swapping the spots you hang them on) is a simple way to change the allure of a room.
This Sping, landscape art is a huge trend. Pick a piece that is sort of muted, using mostly earth tones so it can match almost any other color you have in your home.
Personalized Decor
This one may sound funny, but your personality is trending!
Pick a few decor pieces that match your personality or that were made only for you and display them as decor in your home. A huge trend this Spring (and we think should stay) is to put away any mass-produced decor bits and bobs and replace them with things that are one of a kind and owned by only you.
With the arrival of Spring usually comes change, and boy do we love some change when it comes to interior design and home decor!
Will you be partaking in any of these spring decor trends?