Four Small Bathroom Projects You Can Do Right Now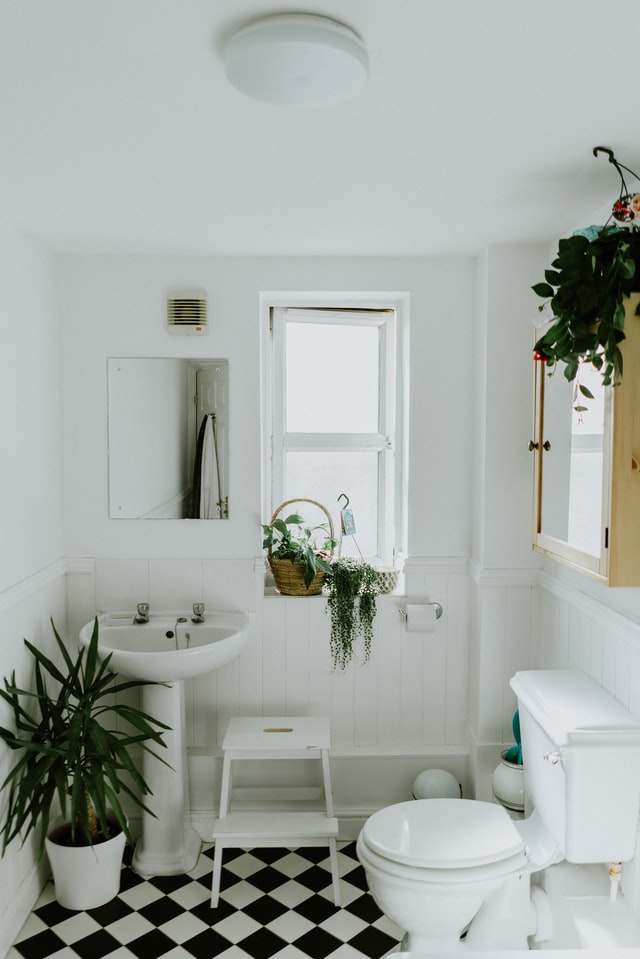 Do you have some extra time on your hands? Most of us do, and there are only so many coloring book pages you can fill out before it's time to be productive.
But where to get started? Well, why not start by giving a little extra love to a room in your home you visit frequently but rarely think about — the bathroom.
You don't have to take on a big project like gutting the tub to refresh the porcelain throne room, though. These four projects are some easy, quick and affordable improvements to make a visual impact and bring a little "fresh air" to your next pitstop.
Toss Out or Recycle Old Linen
Plenty of people have a favorite comfy old blanket or hoodie, but there's nothing cozy about tattered old towels!
Are your bathroom linens starting to show their age? Do you have half a dozen different colored washcloths in your closet? This is a good time to weed out threaded linens and order some matching, fresh bath towels, washcloths and hand towels.
Even a set of new, inexpensive linens can make a big impact!
Work the Accessories
Again, you don't need a new bathtub or tile floor to make a design update. Adding color and personality with simple bathroom accessories is an easy way to change up the look and feel of the room.
Consider shopping for new basics like a shower curtain, soap dispenser or even some flowers to set on the back of the toilet.
Want to take it a step further? Pick a color scheme for all your bathroom accessories that matches with your new linens!
Tweak the Lighting
Light quality has a huge impact on the look and feel of any space — even your bathroom. So, take a second the next time you're soaking in the tub and ask: how's the lighting in here?
Sometimes, you just need to take a minute to dust off your lighting fixtures to make an improvement. If you're especially good at DIY projects, think about adding a statement piece to go with your new color scheme.
Get a New Showerhead
This is a really simple DIY project that can transform your morning shower into a steamy little spa session — with multiple settings! A new showerhead behind the bath curtain may not make a big visual statement, but this small change can add a little touch of happiness to your every-day routine.
Giving your home extra love during these uncertain times is a great way to add a little joy to your life. Take a break to put a little extra care into your every-day spaces, so they can care for you!