How to Disinfect Your Home in Northeast Ohio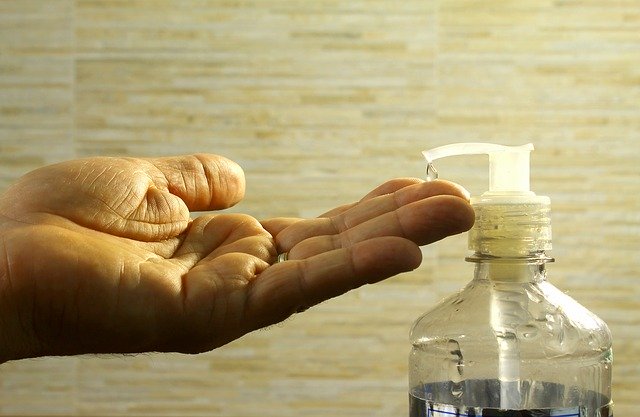 A three-part guide to keeping the surfaces in your home sanitary and disinfected.
Self quarantine. Social distance. Covid-19. Across the U.S., we're in a health crisis that may last a while, and these are all important steps recommended by the CDC to help keep you, your family and your neighbors healthy.
It's a good idea to stay in your house right now while the virus runs its course, and while you're at spending some extra time alone at home, it's very important that you keep your house germ free. The CDC outlines recommendations on how to disinfect your home in case you may have brought this highly-contagious virus home, and we're going to outline those steps here, too.
Below are three tips and best practices to disinfect your home.
Routine Cleaning
Right now, you'll want to clean off high-touch surfaces daily — especially if someone in your house is still working outside the home.
For example…
Tables, doorknobs, light switches, handles, desks, toilets, faucets and sinks are all high-touch surfaces that always carry a petri dish of microbes, including bacteria and viruses. You can use regular household cleaners and EPA-registered disinfectants.
Can't find any disinfectants at the store right now? It's possible to make disinfectant sprays at home, too. We'll tell you how to make those next.
How to Make Your Own Disinfectant
If you're struggling to find surface cleaners at the store right now, you're not alone. There's been a sudden high-demand for antimicrobial soaps and liquid cleaners all over the country.
But, don't worry. There are ways to make safe and effective cleaners yourself. Here are a few "recipes" for homemade disinfectant.
Vinegar Spray. In a standard spray bottle, mix one part vinegar, one part water and several drops of essential oils if you have any.
Disinfectant Wipes. Yes, you can actually make your own wipes at home! In a glass container, mix the same formula from above. Taking any 100% cotton cloth, cut 10in squares and soak them in the mixture overnight.
Vinegar and Baking Soda. Mix four (4) cups hot water, a quarter (¼) cup white vinegar and two (2) tablespoons baking soda. Mix until the baking soda dissolves. Once mixed, squeeze a full lemon into the liquid.
Vodka. You may have bought this "emergency provision" at the grocery store already, but it's not just for drinking — vodka is also a great disinfectant! Mix vodka, water and essential oils for an effective cleaning solution. You can also add baking soda for a more potent cleaner
Pro tip: if you're unsure if your solution is strong enough, the CDC recommends that disinfectants have an alcohol concentration of 70%. You can also use diluted bleach where appropriate. You can also view the complete list of approved antiviral chemicals from the EPA here.
Proper Cleaning Practices
To effectively disinfect a surface, it's not enough to spray and wipe. There are some basic, recommended practices to help make sure you are eliminating all harmful microbes.
To start, check if the surface has any visible dirt and start by scrubbing with basic detergent or soap and water — you need to get dirt out of the way to disinfect!
Once you have done some scrubbing, apply your disinfectant directly to the surface with a spray bottle, wipe the surface clean and leave it to air dry.
Remember to wash your hands when you are done cleaning.
If you use gloves while disinfecting surfaces, make sure those gloves are only used for sanitizing, not for washing dishes or other household chores.