Three Smart Home Upgrades that Improve Home Value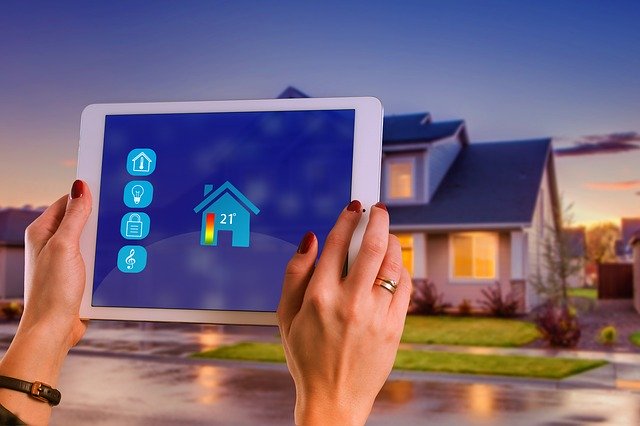 The 2010's were the decade of the "internet of things" — when household items like vacuums and thermostats and got "smart" by connecting to the internet.
While this tech industry buzzword isn't as hyped as it was a few years ago, smart home technology is still having a moment. These days, it's hard to find an appliance or home gadget that doesn't have some type of convenient, connected feature to automate your daily life.
More than a passing fad, demand for connected home gadgets and devices also continues to grow — more than half of all homes in the United States will be "smart homes" by 2023!
Homeowners across the U.S. are actively upgrading their homes with convenient smart features, and in some markets, homebuyers expect properties to come equipped with some tech.
If you're considering some smart home upgrades for your own house, apartment or condo, here are a few popular choices that can make your home more sellable and even improve your home's value!
Smart Thermostats
Programmable thermostats have been around for a long time, but smart thermostats have some extra remote and cost-saving features that make them extremely popular.
Newer models like the Nest Learning Thermostat can control temperatures by room, keeping heat or AC on in the rooms you're in most frequently and limiting how much energy is used to heat or cool a room that you're not in as frequently.
Having one of these thermostats in your home is an immediate selling feature not just for its convenience, but the long-term cost savings, too.
Smart Appliances
It's common knowledge that bundling new appliances into a home sale can help you get your asking price, and smart appliances have the same effect.
These can range from washers and dryers that you can control from your smartphone to a refrigerator that creates its own grocery lists.
Smart Security
Home security systems used to be extremely complicated to install and use, but new innovations make Wi-Fi enabled doorbells, locks, cameras and alarms a breeze to set up. All you need is an internet connection and a smartphone.
One of the simplest and most popular smart home security systems is the Ring Doorbell. This doorbell/camera lets you see who's at the door before you answer it, and it also can be set to record video footage in front of a house deter thieves or burglars.
Many local law enforcement offices have started to partner with Ring to offer real-time responses to criminal activity, too.
For just over $200, added peace of mind and safety of a smart security system can help sell a home and add long-term value.